News and Updates
2021

November 2021 -
Tam Hangers working with RECOUP

Tam Hangers are now proud to be working with RECOUP to ensure we maximise and utilise plastics throughout our circular supply chain which has been in place for decades via our garment hanger Re-use and Recycling programmes. In addition, we are working hard to consume pre and post-consumer waste in the production of our garment hangers with the support of our retail clients.
No one could have predicted the pressure and attention placed on plastics in recent years fuelled by the 'Blue Planet' effect. Politicians, consumers, media, and businesses are all demanding change and RECOUP is central to delivering that change through increased recycling and more efficient use of plastic resources.

Clearly, it cannot be right to allow plastics to leak into the environment, but neither is it acceptable to lose the opportunity to use plastic where it is the most appropriate and cost-effective material for so many applications.

Creating the right balance of legislative drivers and positive long-term business conditions will allow a viable and resilient system to be established which demonstrates the value of plastics as a circular material and prevents plastic leakage into the natural environment. Extending producer and consumer responsibility is viewed as one of the key drivers to achieving this aim.

The messages given to households and businesses around plastics must be aligned and based on facts. RECOUP is addressing this challenge.

Plastic value chains must be supported and stimulated. Sustainable procurement initiatives need to ensure much wider use of recycled plastics in the manufacturing of new products.

Indeed, there is more to plastic than packaging. Work on recycling more plastics from other sectors including bulky household plastics, toys, clothing, electrical equipment, and end of life vehicles is also important and represents a significant opportunity.
RECOUP aims to:
Lead and inform the continued development of plastics recycling and resource management.
Be the UK's plastic value chain co-ordinators and the independent voice of reason.
Educate the public and businesses on the recycling of plastics to protect the environment.
With a high level of corporate and consumer interest in plastics, packaging, resources and recycling, RECOUP will continue to lead the way. In the years ahead, progress must continue at a pace that satisfies political, media and consumer pressure. It must happen in a way that is sustainable and provides meaningful environmental protection

July 2021 -
Tam Hangers become a member of the Global Recycle Standard

Tam Hangers are now a proud member of the Global Recycle Standard (GRS) and have made positive steps to implement the GRS requirements across our global supply chain.
The Global Recycle Standard (GRS) was originally developed by Control Union Certifications in 2008 and ownership was passed to the Textile Exchange on 1 January 2011. The GRS is an international, voluntary, full product standard that sets requirements for third-party certification of recycled content, chain of custody, social and environmental practices, and chemical restrictions.
The GRS is intended to meet the needs of companies looking to verify the recycled content of their products (both finished and intermediate) and to verify responsible social, environmental and chemical practices in their production. The objectives of the GRS are to define requirements to ensure accurate content claims and good working conditions, and that harmful environmental and chemical impacts are minimised. This includes companies in ginning, spinning, weaving and knitting, dyeing and printing and stitching in more than 50 countries.

February 2021 -
Tam Hangers become a member of GS1 US
Tam Hangers are now a proud member of GS1 US.
GS1 US, a member of GS1, is an information standards organization that brings industry communities together to solve supply chain problems through the adoption and implementation of GS1 Standards. GS1 Standards are the most widely used supply chain standards system in the world.

2019
Tax-free hanger re-use in the UAE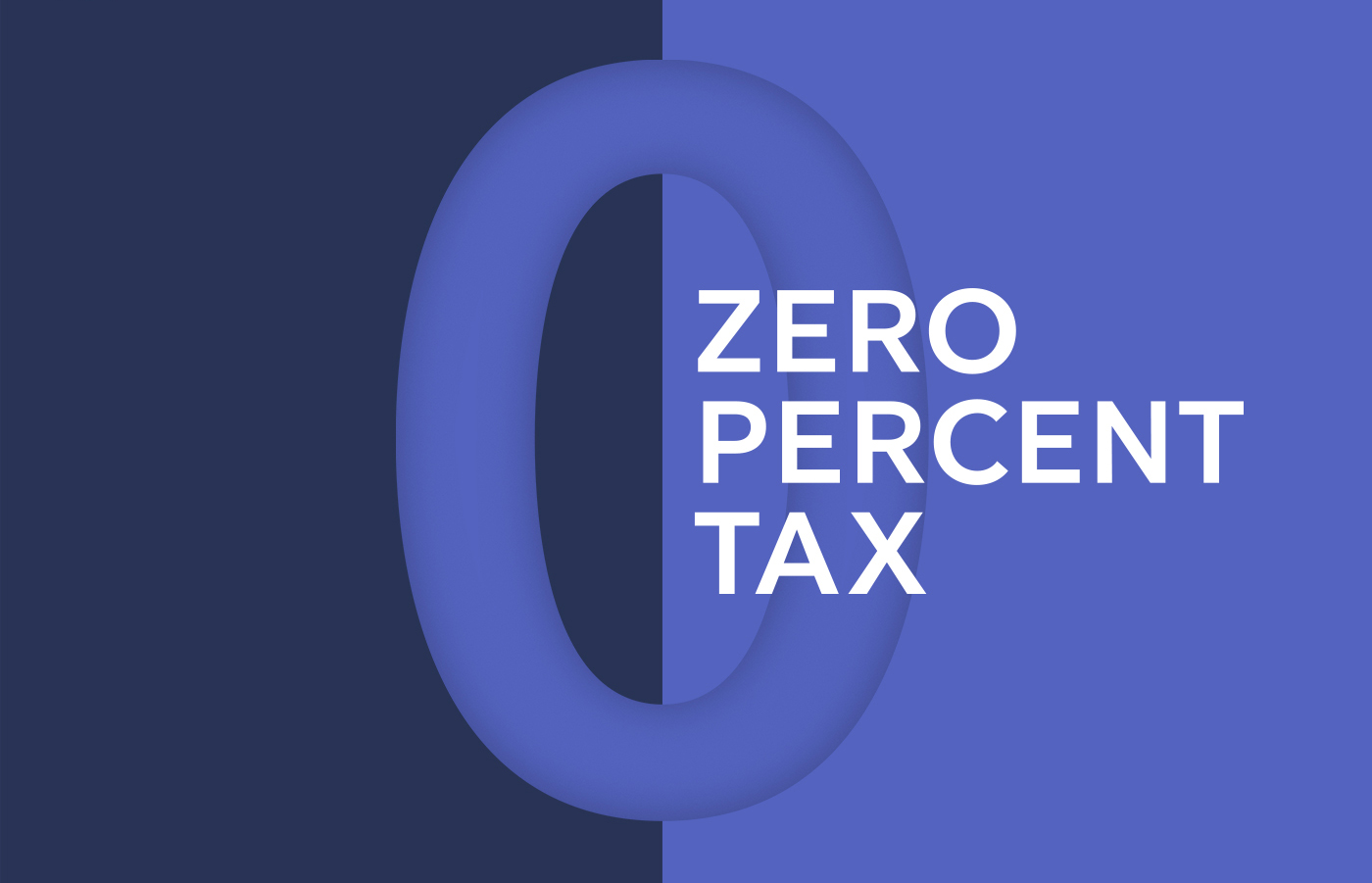 Braiform is now the first, and only, business to offer tax-free hanger re-use in the UAE.
The result is a unique offering of tax-advantaged hanger movement through Dubai.
For globally operating clients, this presents an exclusive, cost-effective opportunity. Combined with hassle-free documentation and our experienced staff, we offer high productivity and low transportation cost with efficient global connectivity.

Creating new employment opportunities in India to support healthcare and wellbeing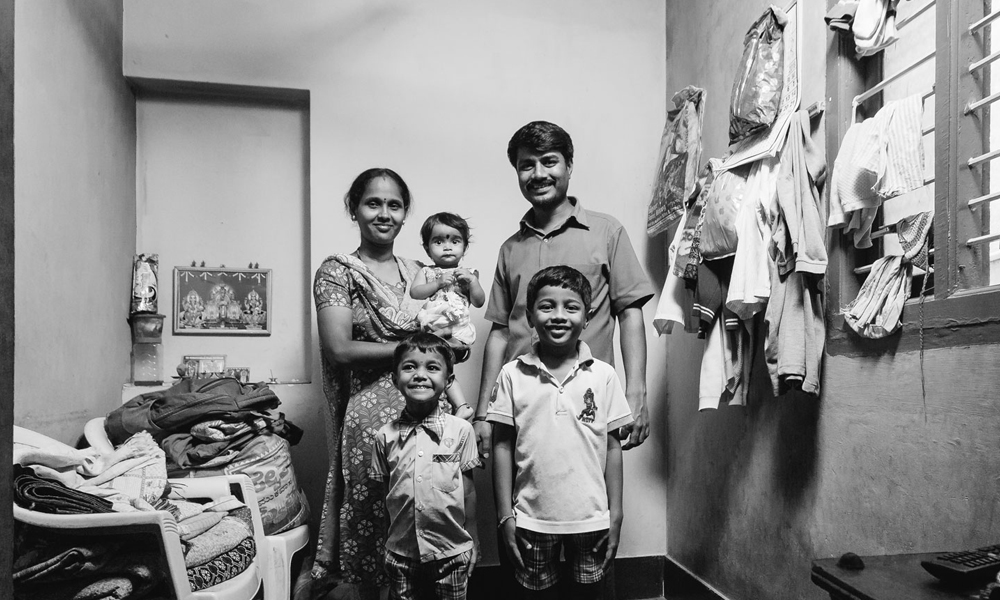 Braiform has partnered with M&S and SWASTI, an NGO that supports the health and wellbeing of the poor in India, to employ women at our Re-Use Facilities in New Delhi and Bangalore.
Working with SWASTI, we will help to provide healthcare, promote equal opportunities and encourage empowerment for these women. Our shared aim is to enhance the wellbeing of those of low socioeconomic status, and ultimately to help them leave poverty.
By teaming up with NGOs, our clients and partners, we continue to drive the circular economy and work towards a socially, and environmentally, sustainable future.

The Copenhagen Fashion Summit — Sustainability in the Fashion Industry is Slowing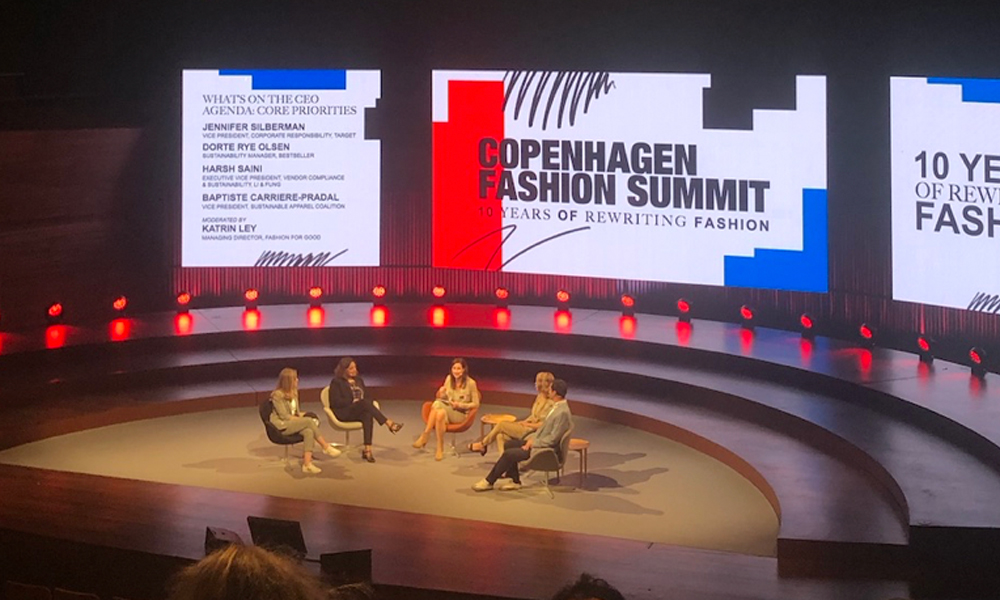 On the 15th of May, we attended the annual Copenhagen Fashion Summit, which gathers industry CEO's, business leaders and heads of sustainability from across the globe, including many of our customers. After ten years of this summit, the headline news was that progress in tackling sustainability in the fashion industry is slowing.
There is an even greater need now for industry collaboration, courageous action and radical change. Francois Henri Pinault, CEO Kering Group, challenged CEO's 'not to prioritise profit over the planet' as every business needs to play their part in committing to public sustainable business targets.
Discussions centred around how fashion and its subsidiary suppliers interact with the circular economic model. John Hoke, Chief Designer Nike, described some of the companies sustainable efforts:
All designers are now set a circular design goal
All their products must be functional, beautiful and sustainable
The Nike fly knit shoe has diverted 6.4 billion plastic bottles from landfill
Adidas similarly committed to replacing all virgin polyester in its supply chain with recycled in 6 years.
Braiform, as a tier 4 supplier to the industry, has been operating a circular design model of plastic hangers for more than ten years. We continue to minimise our use of virgin plastic via our closed-loop re-use model and through our collaborative approach with key retailers.

2018
Braiform collaborate with H&M and Stora Enso to create innovative biocomposite hanger range
Braiform have teamed up with Stora Enso, the leading provider of renewable material solutions, to create an innovative sustainable biocomposite hanger range which uses no virgin material whatsover.
The newly developed sustainable hanger range, currently on trial at a Weekday store in Finland, which is part of the H&M Group. Working towards a renewable future, these hangers are made from wood fibre composite mixed with reprocessed Polypropylene.
The store trial has received some positive responses from customers and the plan for H&M, Braiform and Stora Enso is to roll out the product to all 33 Weekday stores.
Innovation Process:
Brand Collaboration: Stora Enso contacted H&M with their biocomposite material suggestion, who then put them in touch with Braiform as the hanger industry expert in sustainable solutions.
Hanger Development: Stora Enso developed the material using reprocessed Polypropylene (80%) and the biocomposite wood pellet material (20%), which was then sent to Braiform to trial the material using their expertise and industry leading hanger manufacturing practices.
In-Store Rollout: H&M approved the samples, prices and quality, which were then sent to the Weekday store in Finland. We are awaiting feedback on its success, with the possibility of a staged rollout across the brand.

​H&M guest design collection with Moschino launches using Braiform hangers​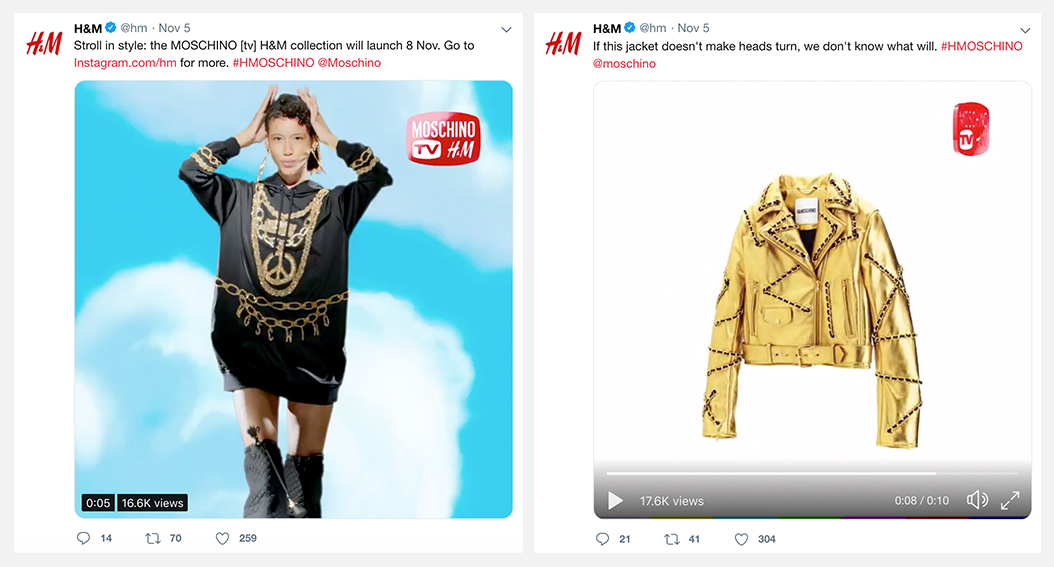 The much anticipated Moschino guest design collection launched in H&M stores across the world recently (8th November) in partnership with Braiform.
Braiform is incredibly proud to have collaborated on this exciting project, designing and developing bespoke hangers befitting the special high-end limited edition collection.
The tailored hangers for the collection use red velvet and a special design that helps to protect and preserve the clothing, and provide them with the perfect aesthetic accompaniment.
Jeremy Scott, Moschino's lead designer announced the partnership between the luxury Italian fashion house and H&M in April. H&M collaborates with high-end fashion designers once a year. Previous guest designs have included Erdem, Balmain, Isabel Marant and Stella McCartney. They have proved immensley popular with customers.
Scott the unveiled the Moschino H&M collection in New York last month at a star studded show opened by the campaign front, Gigi Hadid. The full range finally became available online and in H&M stores world-wide last Thursday. All customers will be able to take the hangers with items in the Moschino H&M range from the stores so they can keep the stylish ensemble in their own wardrobes.
Graeme Rutherford, Co-CEO of Braiform, commented:

"We are delighted to be involved in this project, which is at the cutting edge of fashion, helping to bring luxury to the high street. Our collaboration is testament to Braiform's ability to provide truly bespoke and innovative solutions for our international customers."


FSC Chain of Custody Certification

Braiform is pleased to announce that its wooden products are FSC Chain of Custody certified. This verifies that FSC-certified material has been identified and separated from non-certified and non-controlled material as it makes its way along the supply chain.
Our customers can rest assured that the products they buy are responsibly sourced, made and passed through the supply chain.
Our products are certified on multiple levels and meeting the following standards:
FSC 100%
Signifying that our products are made entirely from FSC-certified forest material.
FSC Mix
Certified wood has been supplemented with non-certified materials that adhere to the reclaimed wood standard or the controlled wood standard.
FSC Recycled
Made entirely from recycled or reclaimed material.
By meeting these standards, we aim to source materials that have not been harvested illegally, in violation of traditional or civil rights, or in a way that threatens high conservation value areas.
As an environmentally and socially aware organisation, we believe the FSC chain of custody certification is an essential credential.

Carbon Trust Certification

Braiform's Hanger Re-Use Program has been certified by the Carbon Trust as a footprint model.
The Carbon Trust assessment and certified hanger footprinting model has demonstrated that Braiform's hanger reuse service in the UK delivers carbon reductions when compared to an equivalent single-use hanger supply chain. The extent of carbon reductions per hanger use will depend on the average number of reuses per hanger in a retail supply chain. A single reuse will deliver carbon reductions of around 39% per hanger per use, whereas nine reuses would result in savings of just under 80% per hanger per use.
The UK Plastics Pact
Braiform are proud to be a part of The UK Plastics Pact — a trailblazing, collaborative initiative that will create a circular economy for plastics. Bringing together businesses from across the entire plastics value chain to tackle the scourge of plastic waste.
Our throwaway culture needs to change. We need to move away from a linear plastics economy, where we take, make and dispose of plastic, and towards a circular system where we keep plastic in the economy and out of the natural environment.
By 2025, The UK Plastics Pact will transform the UK plastic packaging sector by meeting four world-leading targets:
Find out more: https://youtu.be/s138S0keHSM

The New W1 Hanger Range
The brand new Braiform W1 Range is a high-end hanger range which gives the look and feel of a premium wooden hanger while being longer lasting, resistant to moisture and lighter than the standard wooden hanger. The new hanger concept was originally drafted in 2016, and after years of refining, production will commence in March 2018 giving retailers a hanger that has the appeal of wood but all the benefits of plastic; consistency across different sizes, interchangeable parts, exact surface, finish, colour control and the accurate reproduction of intricate shapes or thin parts.

Plastics Recycling Awards

Braiform are pleased to announce that we were finalists for the Plastic recycling show event in Holland under the best recycled plastic packaging product category. Plastics Recycling Show Europe featured a pan European exhibition and conference stream designed specifically for the plastics recycling industry. The event brought together key players from the plastics and recycling sectors in order to learn, network and capitalise on the business opportunities plastic recycling offers.

2017
Braiform Rebranding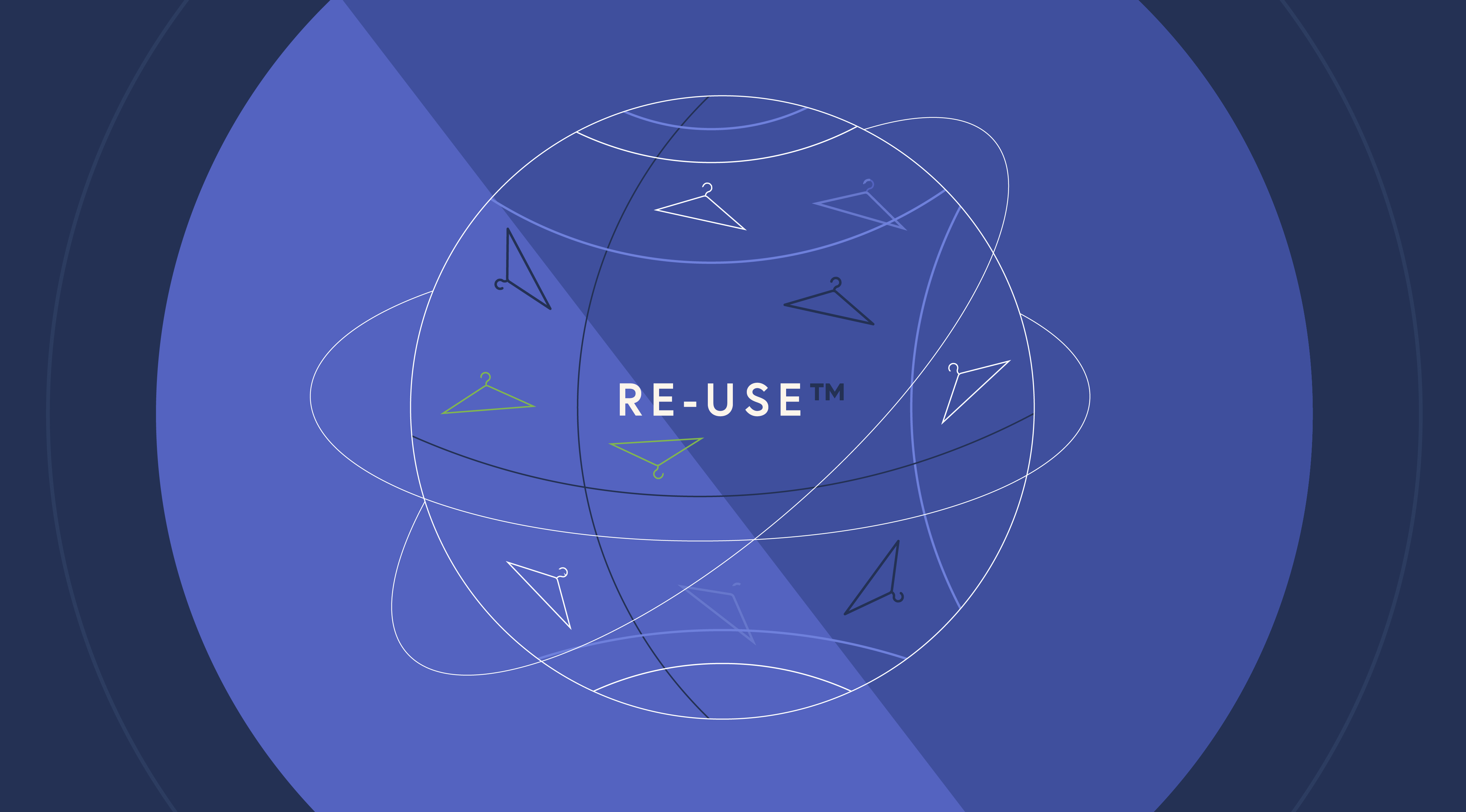 Who and what is Braiform? Where does Braiform sit within our industry and where is it headed? What are our key messages to potential and existing customers? In what areas do we lead the way and have the opportunity to change and improve our industry and contribute to a better world?
These are questions that we are constantly asking ourselves, as Braiform continues to evolve, driven by a vision to change the global retail industry for good by offering garment hangers and packaging solutions that are better for business – and the environment.
We believe it is important that our branding and imagery accurately represents our business, its dynamism, growth and focus on sustainability. That is why, over the last 12 months we have been working on an exciting re-brand and re-positioning project. Together, we have created the 'New Braiform'; a Braiform that is positioned and marketed as the green, cost-effective, innovative and smart retail solutions and award-winning business that we already are today. You will start to see the new branding in the coming weeks in a number of ways including but not limited to;
The New Braiform Logo and Strapline
The new Braiform strapline; INNOVATIVE SERVICES, SUSTAINABLE SOLUTIONS has been introduced to emphasise our brand pillars and unique selling points. The new logo and strapline will be used globally on all of Braiform's collateral from today.
The New Braiform Brand
New Braiform brand guidelines have been created and include our Braiform tone of voice, colours, patterns, typography, visual style, illustration and photography style.
The New Braiform Corporate Website (address unchanged www.braiform.com)
The new Braiform website has been introduced to better present who we are today, its modern, clean and designed for hassle free use. New features include;
An interactive homepage with animated roll-over panels
A moving globe to represent our frictionless global supply chain and circular economy
A brand new Braiform re-use animated video to showcase what we do and why we do it
A new 'Green' section detailing Braiform's commitment to a sustainable future
Ability for customers to create their own catalogue of saved products (live in 2 weeks' time)
An extensive list of global clients and awards Braiform has won to date
A new 'Resources' section containing news, adverts, presentations; and 'Braiforum'
A brand new 'Working at Braiform' section
The ability for users to subscribe to the Braiform website and regular updates to their inbox

Update Snapshot
Our very own Dr Jim Collingham has again been asked to sit on the National Recycling Awards Judging Panel to evaluate and determine the winner of the 2017 Waste Management Award, the very category that Braiform won in 2015. The NRAs will be awarded on the 28th June in London.

Euroshop 2017
Braiform was proud to exhibit at EuroShop 2017 earlier this month. EuroShop is the world's largest show for retail design and shopper marketing with a 120,000, exhibition space and over 2,500 exhibitors from around 60 countries. EuroShop is both the trendsetter and an indispensable information and communication platform for all decision makers in retail. This year EuroShop was held at the Dusseldorf Fairgrounds, in Dusseldorf, Germany from March 5th to the 9th. Thank you to all those who visited the Braiform Booth where we had our garment hanging and packaging experts on hand to answer all questions about our exciting products and garment display solutions.
Mallory Alexander International Logistics – Customer of the Year Award
Last December the Braiform Asheville Team (USA) were thrilled to be presented the Mallory Alexander International Logistics Customer of the Year Award by COO Tina Newman. The award was given in recognition and appreciation of Braiform's contribution to the success of the Mallory Team. Our client and partner relationships are the back-bone of the Braiform business and we are thrilled to be recognised in this way.

M&S Contract Renewal

Braiform has been successful in securing the Marks and Spencer global reuse hanger contract. This is a significant win, and testament to our competiveness and position as the global number one provider of environmentally positive, closed loop hanger reuse programmes.
It is worth noting at this point, that over the past 2 years, the collective contribution of all at Braiform has allowed us to gain the trust of M&S and their suppliers (our customers) and this was very important in regard to the above reuse win, and also the contract extension to existing business.

Global Packaging, Tickets & Labels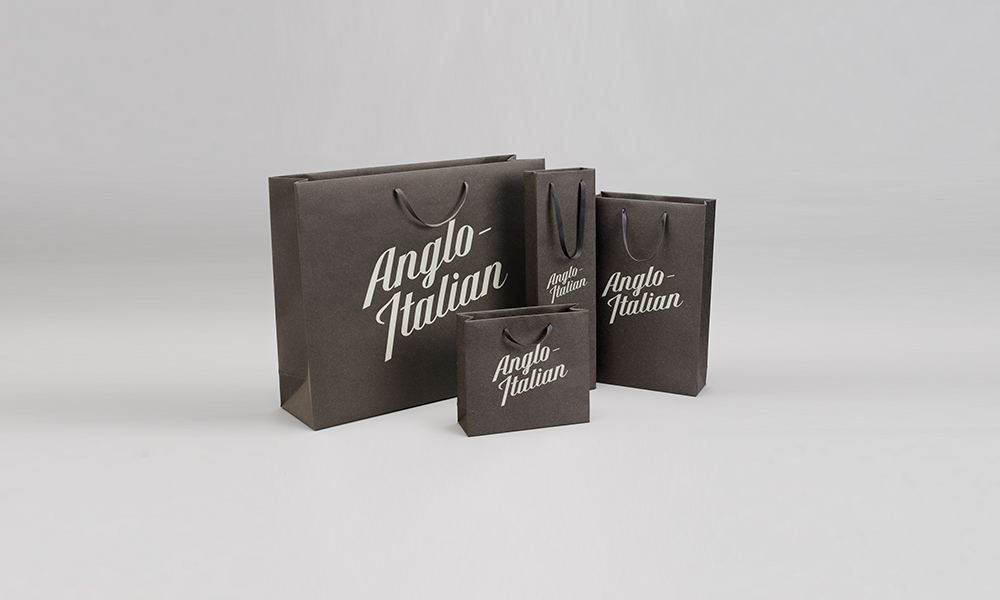 After a period of strategic review and planning we are pleased to announce that Braiform has re-launched its Packaging & Tickets, Labels Division. The re-launched division aims to secure additional revenue streams from existing and/or new clients, customers and partners alike, always with a view to providing cost effective and sustainable solutions.

H&M Business Win

Following the recent tender, we are pleased to announce that Braiform has successfully secured supply contracts for two additional product streams from H&M. This further strengthens the portfolio of products we provide globally to H&M including, for the first time, their highest volume product, tops hangers.

Continued Growth in Braiform's Closed Loop Hanger Re-Use Program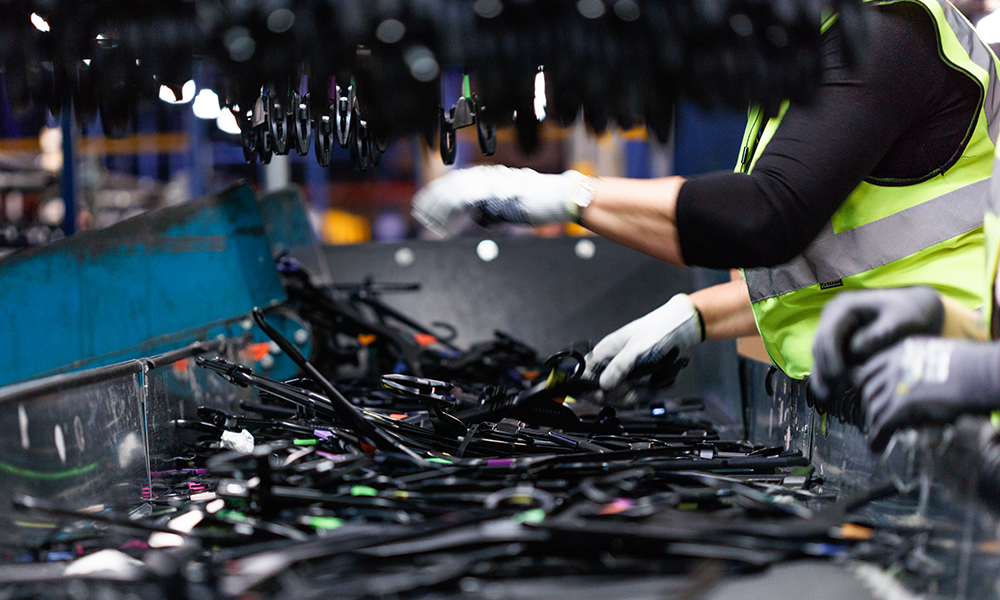 Since the recent business award with M&S, significant progress has been made at the UK Re-use Centre in terms of line build, programme launch, recruitment and improved productivity to accommodate an initial increase of circa 125 million (mn) hanger returns per annum.
The installation involved a extension of the current operation with 6 new lines and 3 new packing stations on the new 30-metre long conveyor. Due to urgent client requirements, the equipment and installation was delivered 5 weeks ahead of schedule and is a testament to Braiform and the entire team at Provincial Park Reuse facility, who completed the setting up and launch in less than 5 days, with no impact to the existing operations.
We have now completed nearly 7 months of hanger reuse for M&S and the volumes and efficiency levels are already at targeted KPIs. Productivity is improving by 13% week on week. Due to client needs, the team had to hit the ground running with sorting, packing, warehousing and exporting more than 15 new re-use SKUs with very little notice period. Re-use product has already started arriving at the global overseas locations including Sri Lanka and China to be distributed to M&S apparel suppliers.
Additionally, building work is underway to extend and improve staff facilities to ensure our reuse centres here and around the World remain 'one-of-a-kinds' in the industry.

Ocean in Motion Film Festival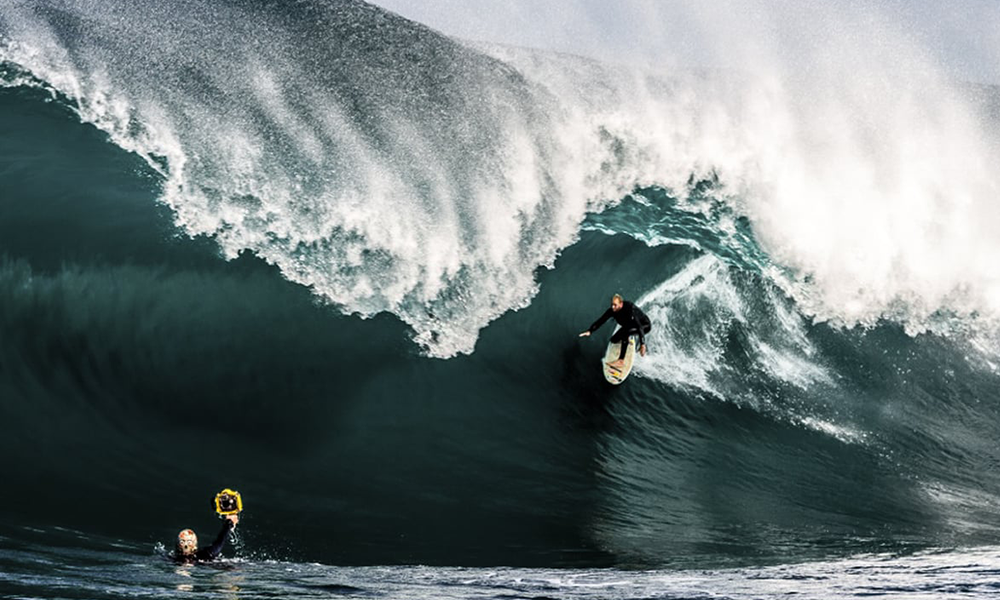 Braiform were the red-carpet sponsor for the Ocean in Motion Film Festival in Cambodia.
A series of films were shown, including One Shot: An Image & An Attitude (shown above), which is a short documentary on the life of Russell Ord, a West Australian, world renowned surf photographer.

2016
Update Snapshot
On March 24th the Braiform Hong Kong Team moved into a brand-new office space in Kwun Tong. The new office remains in the East Kowloon area, close to our client and customer base. The team are excited to move into this purpose-built office which is well positioned for future growth

Awards UK 2016
Braiform has been shortlisted as a National Winner in the Large Business category at this year's Headline Business UK Awards for our industry leading work in the field of re-use and recycling. Also, Braiform has been shortlisted in both the Better Society Awards and the National CSR Awards in recognition of our work in the field of re-use and recycling.
New Ranges and Products - Braiform Footwear Hangers
A brand-new footwear range is now in production boosting five brand new innovative Designs. Designed to accommodate a wide range of footwear styles and sizes, Braiform worked directly with Footwear Technologists from leading UK retailers to develop a comprehensive range. The hangers feature smooth contours to reduce shoe marking, with three of the designs boasting discrete ribs and channels to ease loading and improve presentation. A new Boot Clip and Sandal Hanger are now in the design process to join the new Braiform Footwear Hanger Range.
Braiform Global Achievements - Globalshop2016
This March Braiform was proud to exhibit at the annual Global Shop Exhibition in Las Vegas. Global shop is the world's largest annual show for retail design and shopper marketing, featuring the industry's most comprehensive array of store featuring companies and in-store solutions. This year's show allowed us to introduce the industry to our exciting new products and garment display solutions.

Sustainable and cost effective solutions for retailers.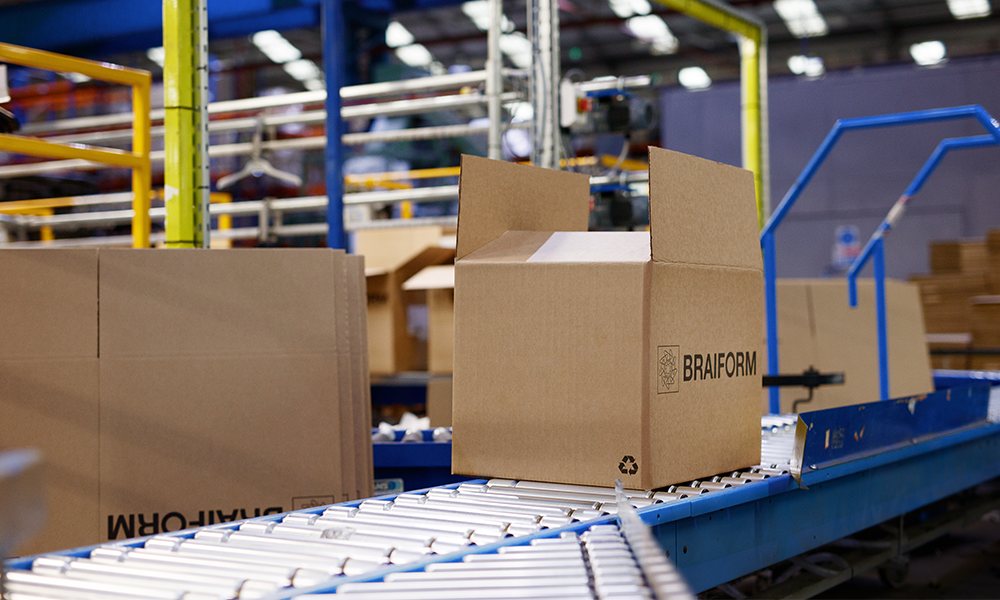 It is thanks to your hard work, passion and expertise that we have been able to make such progress, becoming a global leader in sustainable hanger's supply and packaging solutions with a robust platform to deliver the next stage in our journey.
The hanger business itself is performing extremely well, and as awareness of environmental concerns becomes more and more important, Braiform is uniquely positioned to drive positive changes to the retail industry. As a result of this we will be expanding the Company's range of products and services. We are increasing internal resources to focus on the introduction of new products and services and using our expertise to help even more retailers in even more locations. In addition, a number of acquisition opportunities exist which would complement and enhance the Braiform service offering.
For this next phase of organic and acquisitive growth, we have appointed a respected corporate advisory firm to assist us in the execution of these opportunities.
We believe there is still too much waste, too much money spent, and too much needless manufacturing with its associated pollution, landfill impact, and general damage to the ocean and our planet generated by our industry. We are committed to playing our part in improving that situation.

2015
Update Snapshot
Now two years under private management ownership.
Phase Two of the Braiform website now in production and to be launched by the end of the year.
New Ranges and Products
The 'new' Braiform has invested significantly in products and intellectual property to grow the business globally and ensure we are the leader in new value-added product offerings. Braiform has built over 200 new injection moulds in the last 12 months, the most per year for over 7 years.
Exclusive European Eco Range
A new and exclusive European Styled Eco Range will soon be launch in the EU market. This range was originally briefed by the EU retailer, who had a strong idea of the bespoke hanger they required. Braiform then turned these ideas into 3D CAD drawings followed by working models. These branded hangers will be rolled out in stores early 2016.
Braiform Re-Use
Braiform continues to be the world leader in the re-use of garment hangers and accessories. Since the last edition of Braiforum we have hit the 9 BILLION hangers re-used mark.
Braiform
The 2016 Circulars
We are excited to announce that Braiform has been shortlisted for the People's Choice Award at this year's Global Circular Economy Awards for our industry leading work in closed loop hanger re-use.
The RWM Exhibition 2016
Last month our Re-use Program Manager, Dr Jim Collingham, sat on the CSR and Circular Economy Panel at this year's RWM Expo. Jim joined other experts in the field CSR to discuss how it can help us become better resource managers. It was a great afternoon and we are very proud to be recognised as one of the leading pioneers in the re-use and circular economy industry.

Update Snapshot
New Braiform production facility based in Israel.
Largest hanger production facility opened in Cambodia, February 2015.
Brand new Braiform offices located in Southern China.
Expanded North America Sales and Marketing Team. Newly appointed US VP of Sales and Marketing.
Strengthened Australian Sales Team with new VP of Sales appointed.
New Sri Lanka production facility. Significant investment in expanding USA operations. Expansion into Canada end of 2015.
New Ranges and Products
The Braiform Phoenix Range - The first of it's kind to Braiform, the Phoenix Range is a brand new polished polystyrene range which provides a solution for all garment types.
Braiform Globlal Acheivements
Durkopp Compliance
For over 10 years Braiform has met the industry supply standards and in June 2015 Braiform launched an additional brand new Durkopp compliant clip hanger into the UK market.
US Customs Accreditation
Braiform has recently secured a U.S. Customs and Border Protection (CBP) Binding Ruling for the use of its manufactured plastic hangers as Instruments of International Traffic (IIT) where they are released in the US without payment of duty, a great benefit for Braiform and our retail partners.
MRW Waste Management Award
We are very excited to announce that Braiform has won the Waste Prevention Award at this year's MRW National Recycling awards, recognising our industry leading work in the field of re-use and recycling. The winners were announced on July 1st at the prestigious London Hilton, Park Lane, where the key players in the industry came together for a night of recognition and celebration of the sector's achievements.
Reuse
In 2015 Braiform pioneered the re-use of Security Hard Tags alongside hanger re-use with a large UK client.